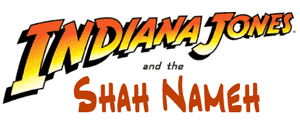 ... unleashing an all new Rose Online Catalogue.
It's interactive, it's illustrated, and it zooms ...
What's New?
The Chess Stamp Art Project —
I've donned my Indiana Jones hat and rummaged through dozens of medieval manuscripts to source the original artworks featured on chess stamps, from texts such as the Persian 'Shah Nameh'.

For example, here are the chess stamps that use images from Alfonso X's Libros del Axedrez, Dados et Tablas c1283, listed with the matching originals [stamps to 1990, at present].

new 'View by Artist' option

filled in almost all missing pre-1990 holes + new discoveries

new numbering system

... and a new software engine driving it all.

Fraudulent Chess 'Issues'
Warning! There are huge numbers of fraudulent and fake chess 'issues' on ebaY. There are no Afghan chess stamps after 1989. All post-1989 chess issues claiming to be from Afghanistan are fraudulent. All 'stamps' from South Ossetia are illegal and are not valid postage stamps. There are dozens of fraudulent chess issues purporting to be from Angola, Mali, Myanmar, Rwanda, Sahara Republic (and variants of same), Kyrgyzstan, Uzbekistan etc. They have no postal validity and are completely worthless.
For more detail, see PWO Illegal Stamps.




Borges Postmark Catalogue
Alberto C. M. Borges is producing an impressive postmark catalogue ... in 3 massive volumes.

Volume 1 is available (133 illustrated pages with prices) covering: Americas, Africa, Asia and Oceania: 1939-1997.

Volumes 2 and 3 are still in progress.
Contact: Alberto C. M. Borges